| 3 quantities | 5 quantities | 10 quantities |
| --- | --- | --- |
| -5% | -10% | -15% |
Royal Queen Seeds sortimentet av oljor har skapats för att erbjuda kunder några av de finaste CBD oljorna tillgängliga. Vi har gjort vårt yttersta för att försäkra att alla våra CBD oljor är producerade organiskt från den bästa Europeiska hampan tillgänglig, och endast processad genom att använda de renaste och minst inkräktande metoderna. Resultatet är en 4-procentig CBD olja fri från några som helst herbicider, bekämpningsmedel, GMO produkter, konserveringsmedel eller annan form av tillsats. Allt som finns i flaskan är CBD i sin oljebägare.
CBD är en cannabinoid som finns i både cannabis och hampa. Genom att använda strängt kontrollerad organisk hampa – vilken endast innehåller spårmängder av THC – försäkrar vi att vårt labb här på Royal Queen Seeds kan utvinna all CBD nyttan, utan någon oro för THC kontaminering. RQS CBD Olja innehåller mindre än 0,2 % THC, vilket gör det omöjligt att bli hög av den, och är laglig i de flesta EU länder.
Allt detta faller samman till att göra Royal Queen Seeds CBD Olja en av de renaste, starkaste och konsistenta CBD oljorna tillgänglig på EU marknaden!
Royal Queen Seeds CBD Olja har en rekommenderad daglig dos på 1-4 droppar, 1-3 gånger dagligen.
Vår RQS CBD Olja är en ömtålig produkt. Den behöver lagras i ett kallt, mörkt utrymme, som ett kylskåp.
Vänligen Notera: Royal Queen Seeds CBD Oljor är endast avsedda för dietiskt tillskott. Vänligen konsultera en medicinsk expert om du tvekar. Den är inte avsedd att byta ut någon form av receptbelagd behandling.
THC:

0.2%

CBD:

2,5%

CBD medium:

4%

CBD high:

10%



By I. D. on 26/Apr/2017 :

(

5

)

Title : Super effet obtenu sur tendinopathie au talon d'Achille
Comment : Avec l'huile dosée à 2.5%, j'ai obtenu une réduction de la douleur d'environ 90% sur mes tendons d'Achilles. J'étais atteinte d'une tendinopathie récidivante depuis plus d'un an... Après des ondes de choc et des séances de kiné sans effet, je dois dire que je suis incroyablement surprise de l'effet obtenu par l'huile de CBD après seulement 3 semaines de traitement ! çà m'a changé la vie et j'ai pu reprendre le running comme avant. La vie est belle ! :-). Je viens de recommander un flacon et je compte bien continuer à vie afin de bénéficier de ses nombreux bienfaits. Je recommande !

By A. S. on 25/Apr/2017 :

(

4

)

Title : Helpful and relaxing
Comment : Bought this a little skeptical, having tried hemp bud in tee and not being impressed, I was starting to lose faith in the cbd market. Its gutting to see so much available in the USA and Canada but not over here. I bought the 4% and was surprised how quickly it relaxed me, however, its effects wore off quickly, my only other gripe was I didn't notice it needed to be kept in the fridge till I was halfway through the bottle, when I did it seemed to freeze and crystallize, after that it didn't seem as effective, however I don't know if that's my fault or not. Will try another bottle. Last gripe, I would prefer the 10% mix but the price is to high.

By N. P. on 24/Apr/2017 :

(

5

)

Title : Excellent
Comment : Great quality products, helpful people. Overall great customer service. Loved it

By H. N. on 24/Apr/2017 :

(

5

)

Title : I'm giving this to a little girl cat, pet
Comment : Call me crazy, but I am giving this to my Girlfriend's cat. Since it has CBD and isn't just cold pressed ''useless'' hemp oil... I am hoping it might help her fight her (likely) breast cancer. Hoping to heal her that way instead of "chopping" her breast line off. Which sounds really brutal for me, since I'm an animal lover and also caretaker of 3 beautiful loving cats. I have no idea if this will work, I think it is too soon to review, it would be nice to be able to make a two step review, like: I got it now and it got shipped perfectly. / After testing it I conclude bla bla bla. Oh well, have no idea if it'll work but packaging was great and happy with gifts and calendar

By A. D. on 21/Apr/2017 :

(

5

)

Title : Huile à 2,5
Comment : Absolument efficace merci au site pour son sérieux sa rapidité ainsi que la qualité du produit je n'hésite pas à le recommander les vertu anti inflammatoire de cette huile sont juste incroyable mais réel vu la souffrance endurée pendant des années merci

By M. P. on 19/Apr/2017 :

(

4

)

Title : olio cbd 4%
Comment : Sto usando l'olio da tre settimane per il mal di testa cronico. Sto meglio, il mal di testa è meno intenso e un po' meno frequente. Prima ce l'avevo ogni giorno, ora qualche volta mi dà tregua. Penso di acquistare una concentrazione maggiore per vedere se va meglio. Comunque consigliato.

By F. E. on 17/Apr/2017 :

(

1

)

Title : Unfortunately...
Comment : ...it doesen't work for me! Not even a little pain reduction was obtained.

By S. A. on 17/Apr/2017 :

(

4

)

Title : Efficacie
Comment : Ho acquistato il prodotto (10ml) recentemente, dopo averlo provato su dolori muscolari e con grande successo. Ora l'ho usato per dolore cronico cervicale, dopo aver provato iniezioni, ma posso dire che è decisamente più efficacie! Non sono rimasta delusa, consiglio vivamente il prodotto.

By Z. Y. on 11/Apr/2017 :

(

5

)

Title : arthritis
Comment : i started using it some days ago, feeling kind of better, i bet in long-term use it will work on its full!! thanks royalqueenseeds! :)

By T. G. on 05/Apr/2017 :

(

5

)

Title : huile au cbd 10
Comment : Bonjour je viens de le recevoir et je vais le tester merci commande reçu en une semaine

By J. R. on 03/Apr/2017 :

(

5

)

Title : Buena eleccion/Good choice
Comment : It works. You won't see huge improvements, but it helps. I take 3 drops when I feel anxiety at work, because of the pressure or because I didn't sleep enough. Also I have an old 16 years old cat, sometimes he's in pain, and with 1 drop, sometimes 2, it seems this oil is helping him a little bit.

By F. V. on 29/Mar/2017 :

(

3

)

Title : cbd oil 4%
Comment : Ho usato questo olio per diversi mesi per contrastare i dolori della fibromialgia. Purtroppo su di me ha avuto solo un leggero effetto. Proverò la concentrazione più alta.

By C. M. on 29/Mar/2017 :

(

2

)

Title : very slow ship...
Comment : no working track number... error track number..five number..problem DHL.. THC QUALITY NORMAL..VERY OLIVER OIL..LOW CBD..LOW CANABI OIL (AGAIN BUY NO WORKING TRACK NUMBER THANK YOU)

By P. N. on 23/Mar/2017 :

(

5

)

Title : Medicinal
Comment : Superb product, i bought this for my wife as she has serious spinal problems leaving her with extreme pain in the legs, this product took the edge off and helps her to sleep better.

By C. Z. on 22/Mar/2017 :

(

5

)

Title : Schlafstörrungen/ Insomnia
Comment : Nehme die 4% Lösung, und habe nach ungefähr einer Woche eine wesentliche Besserung meiner Schlafstörrung festgestellt. Meine Dosierung ist 2x täglich ein Tropfen, und Abends dann 2x. Wirkt auch ganz wunderbar ausgleichend bei meinen Stimmungsschwankungen: Meine Kinder finden mich auch viel entspannter und "spaßiger". Vielleicht liegt's auch daran, dass ich endlich wieder mehr als 4 Stunden am Stück schlafen kann... I used to have big troubles sleeping through the night, and since taking 2x1 plus 1x 2 drops during the day my sleep quality and quantity has increased significantly. Even my little children have noticed that mum is much more relaxed and grounded as my mood swings have lessened. Highly recommended!




You can't post a review because you are not logged as a customer

Log in / sign up
We do not ship this product to the following countries:
Canada
KUNDER SOM KÖPTE DENNA PRODUKT KÖPTE ÄVEN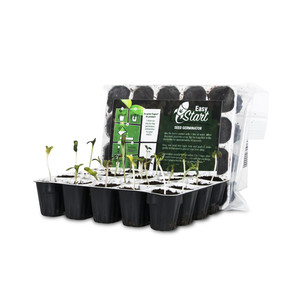 Disclaimer
All cannabis seeds sold at Royal Queen Seeds are solely for personal use. We do not supply seeds to large scale or commercial growers. We reserve the right to refuse sale if we suspect this term is being breached.