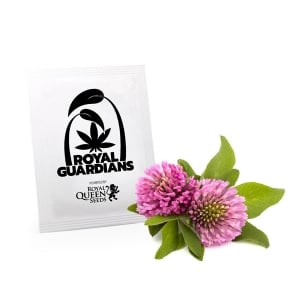 Red Clover Royal Guardians



Av D. S. on 15/May/2020 :

(

5

)

Titel : good!
Kommentar : Came on time , grown even faster!

Av J. V. on 30/Mar/2020 :

(

1

)

Titel : It grows way to good and is a pest
Kommentar : After the soft winter I had to pull them out of the soil, they were spreading everywhere and growing tall, suffocating other plants... They have rooting like carrots and sit up to 1meter deep so a hell of a job to remove them, never again!!!

Av A. R. on 31/Dec/2018 :

(

5

)

Titel : Timely shipment
Kommentar : Nominal germination

Av L. D. on 02/Jul/2018 :

(

5

)

Titel : Trèfle rouge
Kommentar : Reçu rapidement, mis en semi sous mini serre, sortis de terre en 48h. Très bon produit.



Inga kundfrågor för tillfället.
Ställa en fråga
Tack för din fråga, den har skickats till vårt team.
KUNDER SOM KÖPTE DENNA PRODUKT KÖPTE ÄVEN