Besök Den Officiella Royal Queen Seeds-Butiken I Amsterdam
Royal Queen Seeds-butiken öppnade i hjärtat av Amsterdam för några år sedan - en liten men högspecialiserad butik som har varit full sedan den öppnade, inte bara tack vare sin fantastiska placering men även för sitt högkvalitativa och prisvärda sortiment.
Efter att ha besökts av tusentals invånare och turister har också Royal Queen Seeds butiken blivit en referenspunkt för odlare över hela Europa.
Butikens meny är perfekt för sin internationella vision. Tack vare sin evigt ökande popularitet är feminiserade frön den vanligaste produkten på menyn. Royal Queen Seeds, butikens egna märke, är den viktigaste på marknaden. Du kommer såklart även hitta mer välkända sorter som White Widow och Northern Lights, men också den spanska succén, Critical, eller den mer traditionella Holländska Amnesia Haze.
Alla våra frön är odlade, förbättrade, stabiliserade och feminiserade av de spanska expertodlarna som jobbar exklusivt för Royal Queen Seeds!
Ett Internationellt Erbjudande
Royal Queen Seeds-butikens utbud inkluderar även frön från de mest kända och uppskattade Holländska märkena, såsom Sens Seeds, Serious Seeds, High Quality Seeds, Black Label, Paradise Seeds och självklart Dutch Passion. Butiken har även valt att lägga till några internationella alternativ, vilket betyder att Kannabia-frön (Spanien) och den speciella Joint Doctor autoblommande Lowryders (också feminiserade) från Italien är nu också tillgänglig.
Som en extra service för butikens många besökare har Royal Queen Seeds Store nu bestämt sig för att även börja sälja hela sortimentet online. Den lättanvända hemsidan presenterar alla produkter som finns tillgängliga i butiken för online-försäljning.
DAMSTRAAT: En plats som måste ses
Royal Queen Seeds Store är en plats som måste ses av frökonsumenter över hela världen. Om du råkar vara i närheten, se då till att besöka och prata med de kvalificerade säljarna. En av dem pratar hela fem språk! The European Seed Bank är inte bara den enklaste fröbutiken att hitta i hela Amsterdam… det är också den mest prisvärda.able.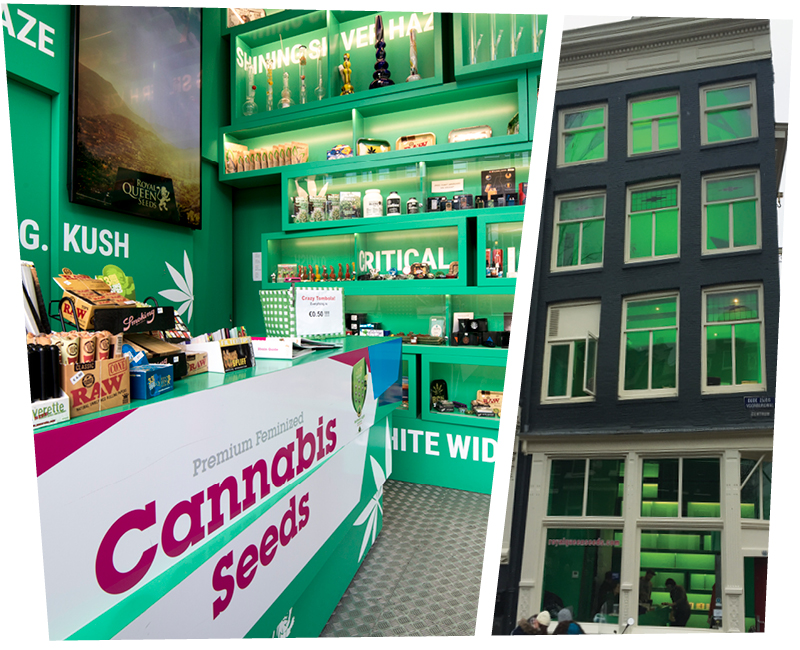 Hur når ni oss? Sväng vid Dam Square mot Hotel Krasnapolsky, gå intill Damstraat (shoppinggatan höger om hotellet) tills du når första bron, riktning "de Wallen". Du ser butiken till höger, precis före bron - vilket betyder att du kommit fram!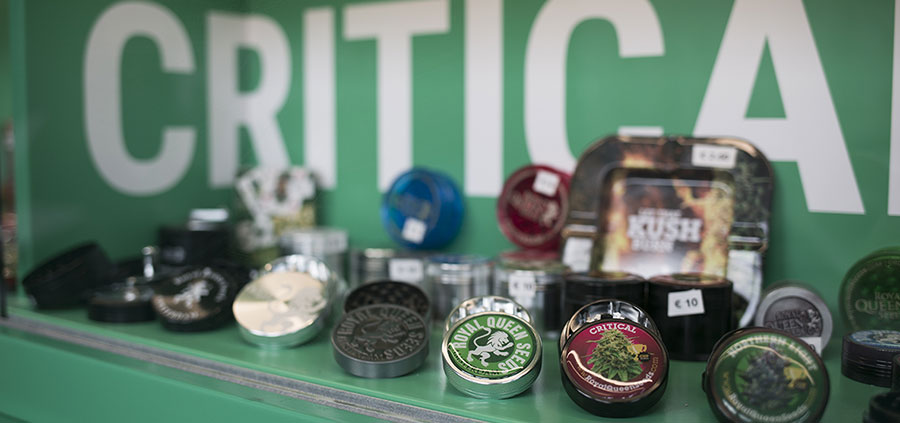 Kungliga Drottning Frön Store är verkligen ett måste se sluta för utsäde köpare från hela världen.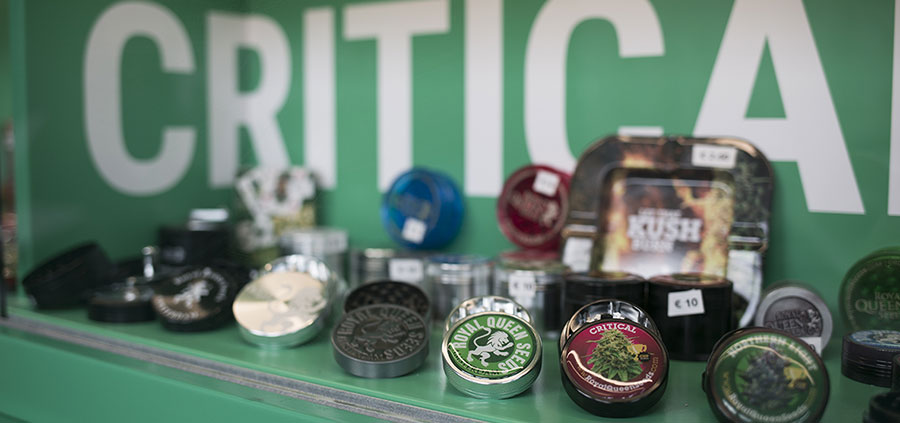 Kungliga Drottning Frön Store är verkligen ett måste se sluta för utsäde köpare från hela världen.
Haarlemmerstraat: Helt Ny Butik I Amsterdam!
We are welcoming the second Royal Queen Store to Amsterdam, a brand store to be precise. If you want to lift yourself into Royal Queen's heaven where everything for the hobbyist grower is provided, you should definitely visit our store on the Haarlemmerstraat in Amsterdam. You will find everything from seeds, vaporizers, grinders, bongs and the best advice from our well-informed employees.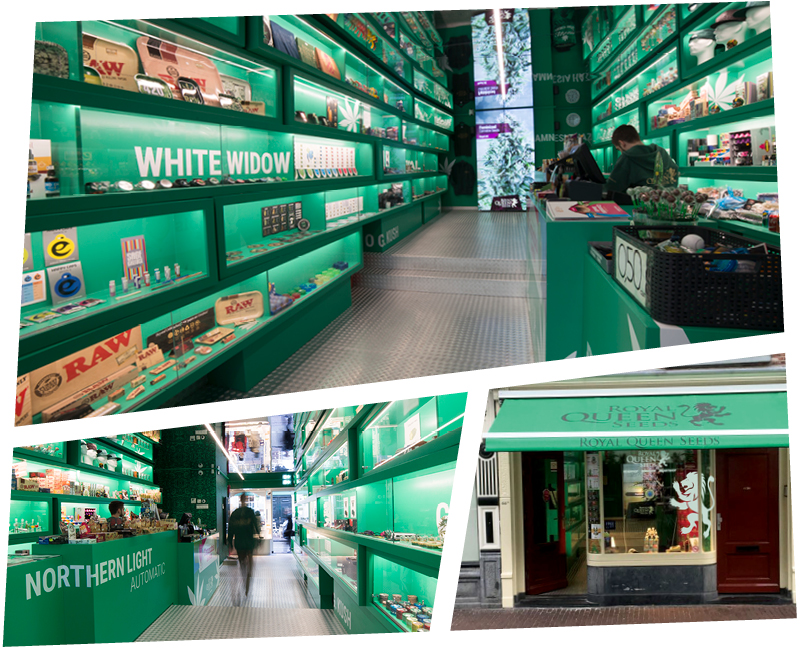 How to reach us? Go from the west-side of the central station towards the 'Albert-Heijn' (Prins-Hendrikkade 20), next walk alongside the "Prins-Hendrikkade' with the house-numbers going upwards, once you reach the end of the street, cross the canal and go to the left on the 'Singel', go straight and take the first right, you arrived on the 'Haarlemmerstraat' now you`ll only have to walk up to number 66B and you have arrived in Royal Queen's Brand store. We wish you a pleasant experience!
AMSTERDAM RQS Stores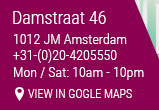 Store Locator
Discover more RQS brand stores
Find Our Resellers & Partners