GRATIS CANNABISFRÖN / GRATIS CANNABISMERCH - Denna kampanj är endast tillgänglig i vår nätbutik
Fria Frön
Vi är så övertygade om de frön vi säljer här på Royal Queen Seeds att vi valt att lansera en speciell kampanj kring dem. Vi erbjuder högkvalitativa frön för ett väldigt rimligt pris och många av våra olika strains har vunnit olika internationella cannabistävlingar. Och nu under en begränsad period ger vi bort ett generöst antal av våra frön som … GIVEAWAYS!
Du hörde rätt, du får GRATIS frön med varje beställning du gör! Du vill verkligen inte gå miste om detta erbjudande - bara kolla på vilka sorter som lagts till i lotteriet: Amnesia Haze, det legendariska hjärn-återställande monstergräset, White Widow, den mystiska grundaren av "the White family", Ice, den kristall-inducerade Indican, Critical, den gröna bomben av stora skördar och Royal Moby, inomhusgiganten och fler.
Spendera bara 25€ i vår butik så får du 1 slumpmässigt gratis frö, spendera 50€ och få 3 gratisfrön, 5 för 75€ och 10 för 135€.
Vi kan inte berätta vilka sorter du kommer få - de väljs ut slumpmässigt.
Tveka inte att höra av dig till vår support om du har några frågor angående denna speciella kampanj, så kommer vi gladeligen hjälpa dig.
If you have any questions about this special promo, please don't hesitate to contact our support team and we'll gladly assist you.
* Kungliga Drottning Frön gratis Frön Scheme är endast tillgänglig för regelbundna inköp. Bulk köp utsäde uttryckligen undantagna från denna ordning och andra ad hoc-kampanjer.
Gratis Merchandise
Om något annat företag skulle sälja varor av samma kvalité som vi, skulle de inse att det skulle vara en tillräcklig belöning för vem som helst. Men såklart har vi på Royal Queen Seeds en högre standard. För lojala kunder erbjuder vi något extra. Utöver de frön du beställer, inkluderas presenter så som tändare, rullpapper och posters helt gratis. Det finns även extra frön som producerar mer av det du älskar. För att få en överblick av det cannabismerch som inkluderas med varje nivå av köp, finns här de grundläggande nivåerna.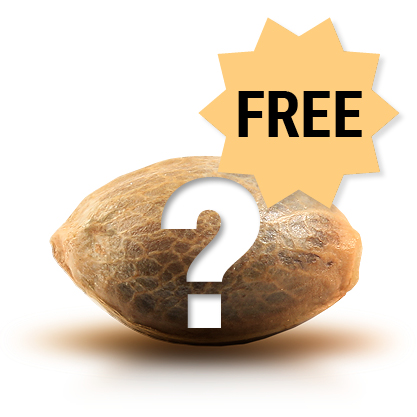 Fröen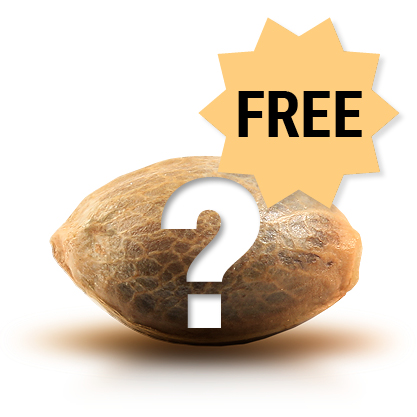 Av alla dessa gratis cannabisprylar är det nog bara fröen som fångat din uppmärksamhet. Gratisfröna väljs ut slumpmässigt. Du behöver inte oroa dig dock. Fröna kommer från några av våra varietéer så som Amnesia Haze, Critical, Royal Moby, White Widow, eller någon annan prisvinnande strain. Det roliga är att försöka se vilken som är vilken. Oavsett kommer det bli en behaglig överraskning.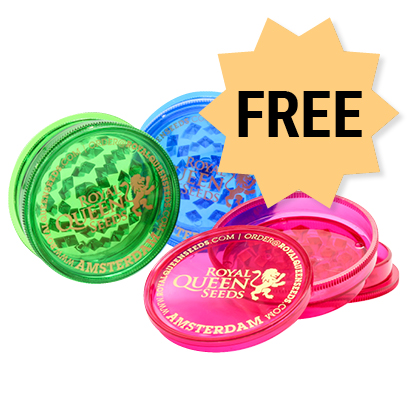 Grinder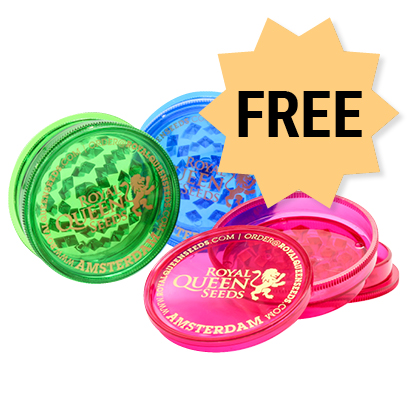 Det perfekta sättet att mala ner dina nyodlade Royal Buds. Det spelar ingen roll om du vill röka dina royal cannabisbuds eller använda de till att baka en kaka. För båda sätten är det väldigt användbart att ha en cannabisgrinder som ser till att din cannabis är jämnt fördelad över din joint eller kaka. Inga mer klibbiga fingrar från att dela upp en bud med dina händer. Allt det klibbiga kommer nu hamna i din joint.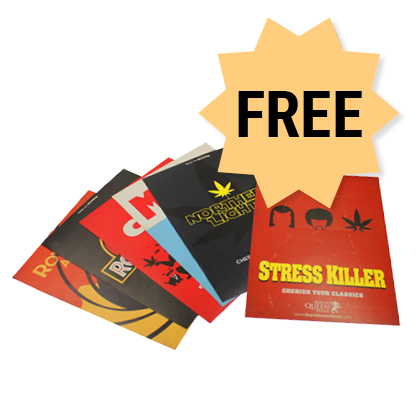 Stickers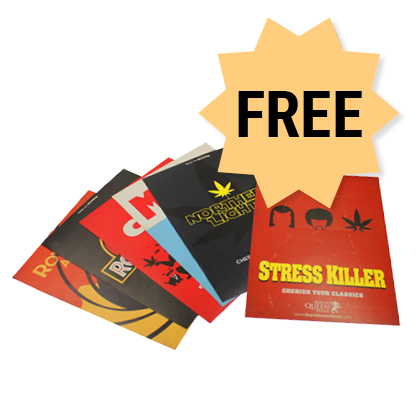 En annan av de fantastiska samlarföremålen inkluderat i de flesta av dessa paket är våra stickers. Klistermärkena inkluderar Royal Queen Seeds logga tillsammans med en cool illustration av en av de cannabis-sorter vi säljer. Dessa små konstverk kommer se fantastiska ut på vilket hårt underlag som helst.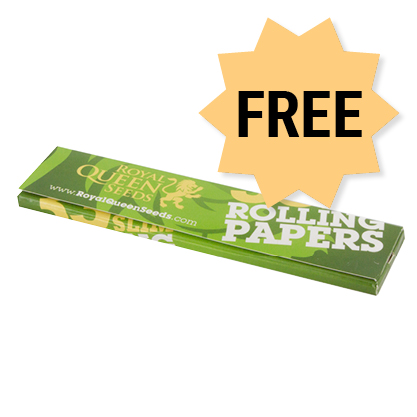 Papper och Filter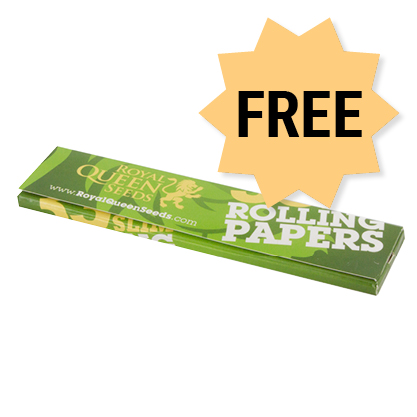 De rullpapper och filter vi erbjuder kommer ge dig en fantastisk tripp. De är designade att försäkra en jämn, långsam glöd. Detta ger dig till att njuta och absorbera ditt gräs. De måttar in på 4.5 gånger 10.8 centimeter och kommer inte blanda sig i med smaken av din favoritstrain. Filtrena kommer låta dig få i dig varenda liten droppe av det gröna guldet i din joint utan att bränna dig.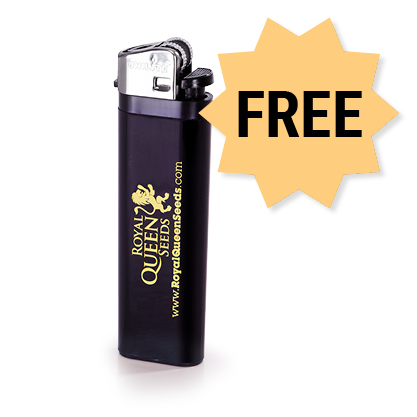 Tändare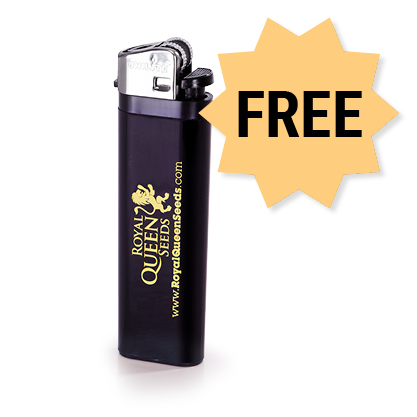 Clippertändare har länge varit associerade med 420-livsstilen. Det finns goda skäl till detta. Tändare har en långsträckt form som gör den säker att hantera. Den avtagbara flinthållaren kan användas som ett litet pipverktyg. Och eftersom den är påfyllningsbar och tar ersättningsflintor kan den användas i flera år framöver. Royal Queen Seeds tändare är elegant svart med företagets logga, telefonnummer, webbadress och emailadress. Bland rökartändare, är det en av de bästa.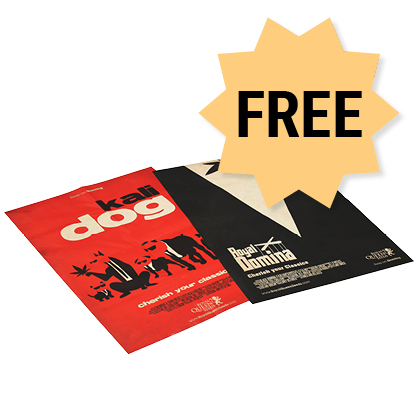 Affischer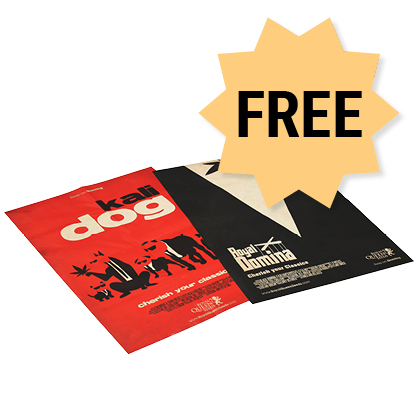 Äntligen finns det fantastiska cannabisaffisher. Det finns fem olika posters med fyra populära strains i några utomjordiska scener. Du kan njuta att bilder från Northern Light, Fruit Spirit, Amnesia Haze eller Shining Silver Haze och ge lite klass till det rum du väljer att pryda med dessa.