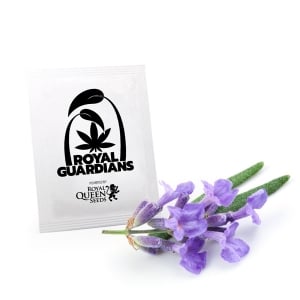 By D. N. on 25/May/2020 :

(

5

)

Titel : Lavander
Comment : not tried this ones yet but i doubt there will be anything wrong. thanks rqs

By J. V. on 18/Apr/2020 :

(

5

)

Titel : Groeit makkelijk
Comment : Lekker lavendel naast de planten! Goeie hoeveelheid zaden.

By T. K. on 09/Apr/2020 :

(

5

)

Titel : Happy Gardener
Comment : I was pleased to find RQS had lavender seeds as a companion plant as this is my favouret flower as the smell is incredible will look forward to them growing + it will defiantly get rid of that pungent smell, Thanks RQS Respect

By E. S. on 09/Dec/2019 :

(

5

)

Titel : Perfect
Comment : Fast delivery, high quality product.

By R. D. on 27/Sep/2019 :

(

5

)

Titel : Trying to germinate right now
Comment : Plenty of seeds in the pack. Trying to germinate now.

By G. L. on 22/Jul/2019 :

(

3

)

Titel : Compliqué à faire pousser
Comment : Assez compliqué a faire pousser. La germination et l'apparition de pousses est assez longue. Et les pousses sont tres fragiles. Nécessite donc beaucoup d'attention et de compétences pour arriver à un pied adulte. Cependant c'est un prix correct et le service RQS est toujours aussi bon.

By S. M. on 04/Jun/2019 :

(

5

)

Titel : Lavender
Comment : Growing well slow to start but growing well now

By D. H. on 24/May/2019 :

(

4

)

Titel : Bin gespannt
Comment : Leider brauchen sie ein wenig um zu keimen/wachsen. Nach 10 Tagen ist noch nichts zu sehen, bin aber guter Dinge das es was wird. Ich werde berichten.

By A. R. on 31/Dec/2018 :

(

4

)

Titel : Envoi ponctuel
Comment : Petit prix et pour l'instant petite pousse. J'arrose.




You can't post a review because you are not logged as a customer

Log in / sign up
Inga kundfrågor för tillfället.
Ställa en fråga
Tack för din fråga, den har skickats till vårt team.
KUNDER SOM KÖPTE DENNA PRODUKT KÖPTE ÄVEN