Cbd Dosage - how to do it properly
Cannabidiol (CBD), one of the cannabinoids found naturally in cannabis, should not to be confused with its psychoactive "head high" counterpart THC. People, who have a propensity to use CBD products, usually look to avoid the high feeling and are instead looking for a body relaxant.
WIDELY ACCESSIBLE AND USUALLY LEGAL
While cannabis is still widely illegal worldwide due to THC's psychoactive effects, CBD can be found in an extract from industrial hemp. It is fairly accessible and usually legal due to its extremely low THC levels. People should check to make sure CBD is legal in their country. But, a number of countries are beginning to use cannabis for medicinal purposes, and this has opened the market for a number of CBD products to choose from for targeted relief.

CBD AS A SUPPLEMENT
More and more small studies support CBD for its ailment-treating effectiveness. CBD should not be considered as an alternative to traditional medicine and should be discussed with a physician as a potential supplement. But people have expressed, that CBD provides relief from a variety of different ailments, including seizures, muscle spasms, anxiety, nausea, chronic pain, inflammation, insomnia, and more.
CBD IS SAFE TO USE
CBD oil is a safe way to consume CBD into the body. People should look for high standards and quality when comparing products. Look for natural products like RQS CBD Oil, which use the following techniques:
No pesticides, herbicides or fungicides are used during cultivation.
Oil will have no harmful contaminants
Oil goes through rigorous testing
The most common side effect of large amounts of CBD being ingested is drowsiness. So, if using CBD products for the first time, a person should not operate heavy machinery or drive a vehicle.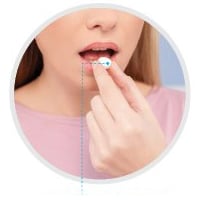 CBD

Capsules
5 - 20 min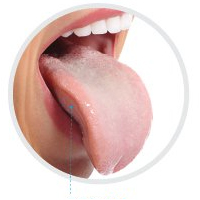 CBD

Oil
5 - 20 min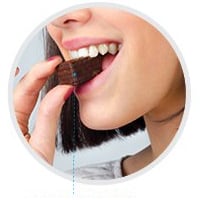 CBD

Edibles
30 min - 2 h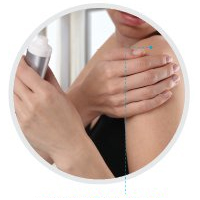 CBD

Topicals
10 min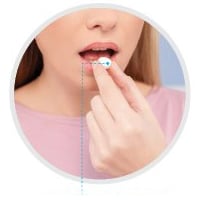 CBD

Capsules
5 - 20 min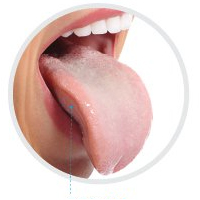 CBD

Oil
5 - 20 min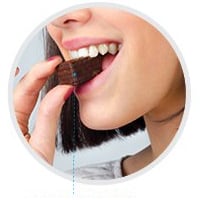 CBD

Edibles
30 min - 2 h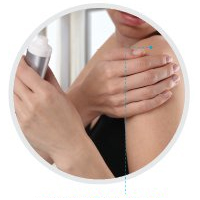 CBD

Topicals
10 min
DELIVERY METHODS OF CBD OIL
There are multiple different ways to experience relief.
OIL
CBD oil allows for quick relief via sublingual application. Considered one of the quickest ways to feel the effects of CBD (around 5-20 minutes), as it is absorbed into the bloodstream under the tongue. Another reason oils are so popular is due to their measurability, which leads to consistent dosing.
Some use capsules for direct oil use because it's a tasteless way to ingest CBD oil. It does take longer for capsules to take effect compared to sublingually, but this is a preferred method of dosing if one is sensitive to taste.
EDIBLES
Edibles take awhile for full effect, usually between half an hour to two hours. But edibles are also known for their long duration due to the slow way nutrients/supplements are digested and absorbed into the bloodstream.
TOPICALS
Topicals are applications with an ointment, balm, or lotion applied to targeted areas for relief from pain and inflammation. They are considered especially good for arthritis and injuries.

DOSING CBD OIL
Everybody's endocannabinoid system is different, so dosage can vary. That is to say, that some will find relief with 3mg twice a day, while others are closer to 200mg four times a day or higher!
WORKING UP TO THE RIGHT DOSE
The best way to find a proper dosage is to start low and slow and keep adjusting. For those new to cannabis, maybe try dosing at 5mg as needed to maintain relief. If multiple doses were taken during the first day, adjust the dose to 10mg and take note to any changes in effect. Keep adjusting as needed until relief is consistent. For those more experienced with cannabis, they may want to start at a higher dose, like 25mg, and adjust from there.
PATIENCE IS DUE
Some people require very small doses, while some still will feel nothing after a large dose. People also have different reactions to the various methods of use. It may take time to find the proper dosage and delivery method of CBD products to find the needed relief, so be patient. Some effects may be felt immediately, while others take a while to "build up" (particularly when looking for relief from epilepsy).

DOSES DEPEND ON THE PURPOSE
Doses can also vary wildly, depending on the type of relief sought after. For example, people have experienced the following:
Chronic pain: 2.5-20mg for ~25 days
Epilepsy: 200-300mg up to 4.5 months
Huntington's disease-related movement problems: 10mg/kg for 6 weeks
Sleep disorders: 40-160mg
Multiple sclerosis symptoms: 2.5-120mg THC-CBD combo for 2-15 weeks
Glaucoma: 20-40mg (Doses over 40 mg may actually increase eye pressure)
CBD is quickly becoming a popular supplement for individuals looking for relief of various ailments and can be a great resource for people wanting natural, non-psychoactive relief. It just takes time to learn the best form of ingestion of the product and the proper dosage to maximize the effects.
Medical DisclaimerInformation listed, referenced or linked to on this website is for general educational purposes only and does not provide professional medical or legal advice.

Royal Queen Seeds does not condone, advocate or promote licit or illicit drug use. Royal Queen Seeds Cannot be held responsible for material from references on our pages or on pages to which we provide links, which condone, advocate or promote licit or illicit drug use or illegal activities. Please consult your Doctor/Health care Practitioner before using any products/methods listed, referenced or linked to on this website.